How to Get Your Guests to Market Your Airbnb for You
Since the dawn of the Smartphone, basically everything is documented with photos and videos, be it our food, our cute cat, our shoes, that cool leaf that fell on the floor while we were walking our dog, you name it – it's got a photo on Instagram or FB (depending on how old you are) somewhere.
It's a fact – People love taking photos of cool and interesting things, and your Airbnb should be one of them.
If your Airbnb happens to have amazing panoramic views then you're in luck, decor can be kept to a minimum and in good taste and you're sure to have an easier time getting your place booked.
However, if your Airbnb is not in an outstanding location or has beautiful views, then you're going to need to rely on how your Airbnb looks in order to draw in those bookings. Here are some ideas to help get your creative juices started.
Firstly I recommend you start with making sure you aren't committing some Airbnb decor mistakes, so check out The 7 Sins of Airbnb Decor that could be Hurting you.
Affiliate Disclaimer: These products contain Affiliate links. If you buy through these links I will receive a small commission (at no extra cost for you) and you get to create beautiful spaces that will attract more guests.
Selfie Wall
It could be a mural wall, it could be a green wall, try to be different than your competing listings.
Unique Furniture
Go for gorgeous headboard, upcycled vintage furniture, curate unique pieces that give your space some personality.
A world map
While this has been done, it's still fun, so go head and add a huge world map that your guests can interact with and pin what country they are from. Better yet make it a wall!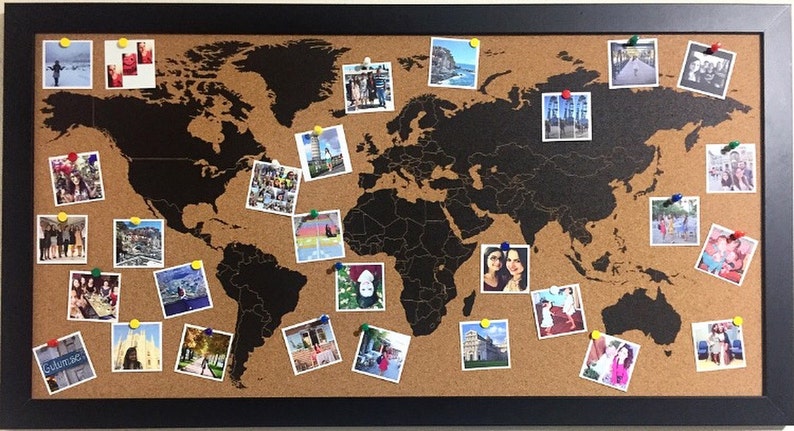 Wallpaper
My favorite and most budget friendly way to quickly upgrade a space is with a bold and funky wallpaper.
There are many ways you can create unique and special areas that will make your guests say WOW, so if you're looking for more inspiration be sure to follow my Airbnb Instagram worthy Ideas Pinterest board.
If you want a super quick way to save yourself time and give your Airbnb a refresh to make it more "viral", check out Showplace, a one stop show for designing and setting up short term rentals and refresh decorating service.